Gary S. Figiel, MD
Geriatric Psychiatrist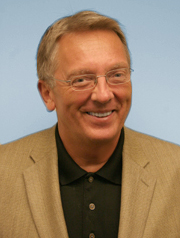 Dr. Figiel graduated from St. Louis University School of Medicine in 1985 and subsequently completed his internship, residency and fellowship in electroconvulsive therapy and neuropsychiatry at Duke University. Dr. Figiel has developed geriatric programs at Duke University, Washington University, Wesley Woods at Emory University and at the Eastside Heritage Center in Snellville, GA. From his extensive research and publications, Dr. Figiel has spent over twenty years treating geriatric patients. He is specially trained in the early diagnosis and management of memory disorders including Alzheimer's disease and depression, bipolar disorder and frontal lobe dementia. Dr. Figiel is owner of Southeastern Geriatric Healthcare Group which he started in 2003. He lives in Sandy Springs with his wife Linda and both his son and daughter are currently studying medicine.
---
Deanne M. Unger, RNC, MS, FNP
Nurse Practitioner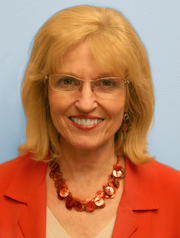 Deanne M. Unger is a nationally certified family nurse practitioner. She graduated magna cum laude from Georgia State University earning her bachelors and later her Masters in Science. Mrs. Unger has received numerous achievement awards in nursing and has published research in the area of health care issues affecting the elderly. She has been a nurse practitioner since 1976, initially working in the area of women's health and later in hypertension research. For the past 19 years, she has specialized in geriatric psychiatry, diagnosing and managing dementia and depression in the elderly. She began working with Dr. Figiel in 1991 at Wesley Woods Geriatric Hospital of Emory University and has been with the practice since its inception. She regularly lectures to families and caregivers about her practice experiences. She is a member of United Advance Practice Registered Nurses and Gerontological Advanced Practice Nurses' Association. She and her husband are originally from New Orleans and have raised seven children and are proud grandparents of sixteen.
---
Diana M. Stephens, RN, MSN, GNP
Nurse Practitioner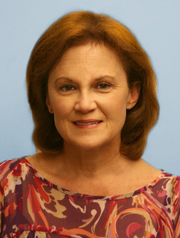 Diana Stephens is a board certified nurse practitioner with a specialty in geriatrics. She has over thirty years of nursing experience and has worked with Dr. Figiel since 1998 in the inpatient and outpatient setting. Diana received a Bachelor of Science in Nursing from Medical College of Georgia as well as a Master of Science in Nursing from Emory University. She received her geriatric training at Wesley Woods Geriatric Center in Atlanta and is a member of the Gerontologic Advanced Practice Nurses Association and the Georgia Geriatric Society. Diana works extremely closely with our patients' families and caregivers and is noted for her excellent bedside manner. She lives in Monroe with her husband and is enjoying her first grandchild.
---
Robin A. Pingeton, RN, MSN, FNP
Nurse Practitioner
Robin has been involved in nursing for 22 years while specializing in geriatric medicine as a nurse practitioner for the past twelve. After completing her Master of Science in Nursing from Georgia State University she began working with Evercare, a division of United Healthcare, focusing on medical management of the frail elderly including treatment of multiple chronic illnesses, dementia and palliative care. Since joining our practice in 2009, Robin has focused her extensive medical background to the diagnosis and treatment of Alzheimer's disease. Robin focuses on educating not only the patient but supporting the caregiver as well. She is a member of Sigma Theta Tau, UAPRN and is a board member of GAPNA. Robin is married with two children and has lived in the Atlanta area since 1993. She is very involved in philanthropic efforts in the community and has supported the Girl Scouts of America for over twenty years.